'Hot Areas to Invest in Vancouver' July Webinar
Hot Areas to Invest in Vancouver
July 10, 2020
Christian Dy, Latitude West Financial
Mike Stewart, Oakwyn Realty Downtown
Top producing realtor since 2005
vancouvernewcondos.com or mikestewart.ca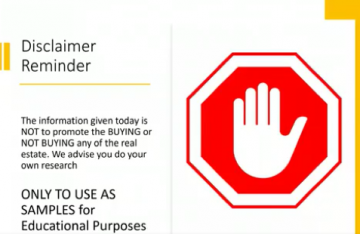 What is happening now with real estate in the Vancouver area?
The elephant in the room right now is the COVID-19 situation. In the past couple of months, we saw sales volumes fall about 45% (this refers to the amount of properties that sell or change hands). But this has passed us and numbers are up dramatically. Interestingly, the sales volumes in June 2019 were lower than they are now! As of June 2020, they are up 17.6% from June 2019. So, that's a lot of positivity and good news. However, June 2020 volumes are about 21% below the 10-year average for numbers of sales.
 Prices, on the other hand, have been relatively stable. The reason for this is the wealth effect situation: central banks and governments using super low interest rates and quantitative easing (printing money) and massive government deficit spending to increase the value of real estate and stock portfolios. This keeps the owners of real estate and stock portfolios spending. It has been successful because prices are stable or rising, not decreasing. 
It's great you're getting to the root of the matter. Prices are holding steady, if not going up. But what's going on with offers? If people are priced correctly, are we getting any big discounts, or do you have to come in close to asking price these days?  
It really depends on the type of property and where it's located geographically. For instance, single-family houses in East Vancouver are on fire right now. There is a massive amount of demand and we're seeing multiple offer situations, they're selling quickly, and there's a lot of turnover. On the other hand, one-bedroom condos in downtown Vancouver that aren't beautiful top-tier, owner-occupier units are quite slow. Segments for properties over $3 million on the westside of Vancouver and in North and West Vancouver are selling slowly and it's quite quiet, so you can negotiate.
In a hot area like East Vancouver, should I even consider going lower than listing price (for instance, $1.8 million)? 
It really depends on what it is. There's a difference between asking price and actual value – if that $1.8 million property is really only worth $1.6 million, then absolutely you want to go in low. However, you also see where a $2 million property is listed at $1.8 million to create a multiple offer situation, so you may need to go in at $2 million. It's very much a case-by-case thing where you need good representation by someone who knows the area and the product who can advise on the value to get you what you want. That is the most important thing.
I agree. I've bought so much real estate in my life that I've realized there is no one blanket answer. So many realtors use that strategy to get huge lineups because they've purposely underpriced a property and it later sells for above asking. Realtors pick a marketing strategy to generate interest and buzz. 
Absolutely. The whole selling process if you're hiring a realtor is to get you a result you want based on your needs – whether it's top dollar, selling to the right people, etc. Whether you're buying or selling, good advice is extremely important. 
In terms of slower products and places – for instance, a two-bedroom condo downtown at $600,000 – what do you see happening and what advice would you give when someone shows interest?
 For well priced places in downtown Vancouver, you can't go too low. 10% below asking might be seen as insulting and may be problematic, but it all depends on what the property's listed for. One-bedroom units without a water view or anything fancy are slow right now, but historically they've been very hot. So, there are opportunities for investors looking for good product to do well in the medium to long-term. With 7,000 jobs coming into downtown Vancouver from Amazon and Providence Health Care's hospital going in at Station Street just east of the downtown core, many people with high incomes will want to live somewhere cool. With more basic or non-luxury units downtown, there is room to negotiate and there are opportunities. These might be units in buildings that are 5-15 years old, on the third to 15th floor, with a view of another building, which are great to rent out for maybe $2,000-2,300 per month but maybe not to live in for 10-15 years. You can get these from the high $500,000s to the low $700,000s, so cap rates are not amazing but the units are a nice stable investment with good capital appreciation potential and great in an investment portfolio. It's odd that demand for them is low right now, but investors may still be on the sidelines. 
What are some other opportunities in the Lower Mainland?
Squamish is on fire right now because of the whole lifestyle shift that's coming with COVID-19. People established in their careers have demonstrated to more mainstream-minded or older people in their organizations that they can work effectively remotely. Places like Squamish are doing really well with big volume increases and good pricing. You also get a lot of people moving to Victoria because you can have the same kind of lifestyle (climate, outlook and culture) without the extremely high real estate prices of Vancouver. 
In the past month, mortgage rules have tightened up for people, especially those who are putting less than 20% down. What's going on and how has it affected buyers?
We've seen interest rates go to all-time lows. During the COVID-19 crisis, banks weren't passing on the low interest rates they received from the Bank of Canada in order to build a profit buffer to protect themselves in case things got worse. Now that things are getting better, the banks are passing along these low interest rates. The Department of Finance, which oversees mortgages in Canada and reports to the Federal Cabinet and Prime Minister, have tightened up mortgage rules to throttle back the anticipated market activity from the ultra-low interest rates. It could have been done as a political move to say the Federal Government is doing something about housing affordability. We haven't seen a huge impact though. It will probably have an effect on other places more so than Vancouver
Last time you shared some stats from the Real Estate Board of Greater Vancouver, from a report release (you can contact Mike for the report). Some things I like is it breaks things down per city (such as Burnaby, Delta, West Vancouver, Langley, etc.) As an example, during January to June 2019 in North Vancouver, the median price was $1.5 million for a detached home and the number of sales was 135. This year during the same period, the median was $1.63 million for the same thing. Just in June 2020, the median was $1.7 for a detached home. Across the other cities, the same trend is happening: numbers from last year to this year have gone up. As well, the number of sales have gone up for the same periods. This data is incredibly important when deciding to buy or sell because it gives us an idea of trends and what's out there in specific areas, whether it's attached, detached, or an apartment.
I can definitely forward this report to anyone who's interested, also the same for the Victoria and Fraser Valley Real Estate Boards' reports. The basis of making good real estate decisions is having good data and information. I do a market analysis on properties my clients are interested in buying or selling. People need to know what a property is worth to make good decisions, and to plan for taxes and investments, along with lifestyle spending.
To summarize, prices have gone up since last year and have been trending upwards. Sales are going up and certain areas, like East Vancouver, are quite hot in terms of asking, close to asking, and multiple offers. Great investment opportunities exist with single-bedroom, downtown units. 
Questions
How has COVID-19 affected things such as plans for the SkyTrain expansion into Vancouver? Are things still on track?
COVID-19 has delayed everything by 3-6 months but everything is on track. More large government infrastructure spending may be coming to support the economy; the government wants to ensure spending continues. These kinds of projects create massive amounts of jobs. The Broadway corridor SkyTrain is still going forward and we recommend that area to buy. You can get a simple one-bedroom condo, rent it out, and sell it to a developer in 5-10 years. We've seen people get a minimum of 50% above market value to 3-4 times the market value for these units.
Over the past couple of years, presale prices have not been incentivized. Developers seem to price any potential gain for when the project is due to complete 2-3 years down the road. Is that still the case?
It depends on the developer, the project, and where it is. You see this more downtown with premium units. The problem now is the business case for developing premium stuff just isn't there – it's a tough sale. Developers are going more into the suburbs where they can build and sell cheaper. Presales will always be more than existing property, just like with cars. They are priced at what the future completion value is, but this makes sense. Units in the suburbs tend to be on par with the rising market value by the time they complete. There are often incentives the developer or marketing company don't talk about that we as presale specialists know about in advance, which we can tell you about if you add yourself to our email lists.
What is the future outlook beyond a few months, into next year? I keep hearing that impacts from the economy, such as COVID-19 and unemployment, are really going to hit property values in about a year or so.
Your crystal ball is about as good as mine, but the jobs that were lost were jobs that were easy to lose and easy to rehire (such as servers, airline staff, and other industries that don't pay people enough to buy real estate). In my anecdotal experience and from what I've seen, the people who can afford real estate didn't get laid off (professionals like doctors, lawyers, and accountants). You see this in the stats – the people who lost their jobs primarily didn't own real estate or couldn't afford to. The Vancouver Sun mentioned this, too.
 I personally don't see a big crash coming in 6 months to a year or beyond a year, because the government can just continue to spend, print money, and stimulate as they have. Inflation, which would be the big issue, hasn't been the problem – it's the risk of deflation. We haven't seen inflation from the massive stimulus of 2008-2009.
Also, the people who were laid off will work again and the businesses that were shut down will be replaced by new ones that started up. In the US, the job numbers were better than people expected. Many people are still working, doing business, and making money but not spending money. They're saving and going out less. In the next 3-6 months, a lot of people will have a lot to spend. 
I agree. The Vancouver market tends to hold its value; people tend to want to come here. The 2008 crisis and the tech bubble didn't stop this. The government keeps stepping in to ensure businesses don't collapse. 
Conclusion
Don't try to time the market. If you have the opportunity to buy and find something you like, you should buy. Sell if you need to sell.

I review clients' strategies and ensure they're taking advantage of opportunities in a safe way, both in real estate and in the stock market.

We do analysis for and educate clients, such as on buying multiple properties.

You should use a financial advisor. Statistics show people who invest on their own compared to those who invest where they have information increase their wealth.

If you don't have a good financial advisor, connect with me to have a conversation. I love real estate and encourage my clients to invest in it.