New Developments Port Moody
New Developments Port Moody is what to expect here. Port Moody is situated around the eastern edge of Burrard Inlet next to Coquitlam and Burnaby and is the smallest of the Tri-Cities. The Port Moody new developments you see on the interactive map and grid below are updated for 2023. Read more…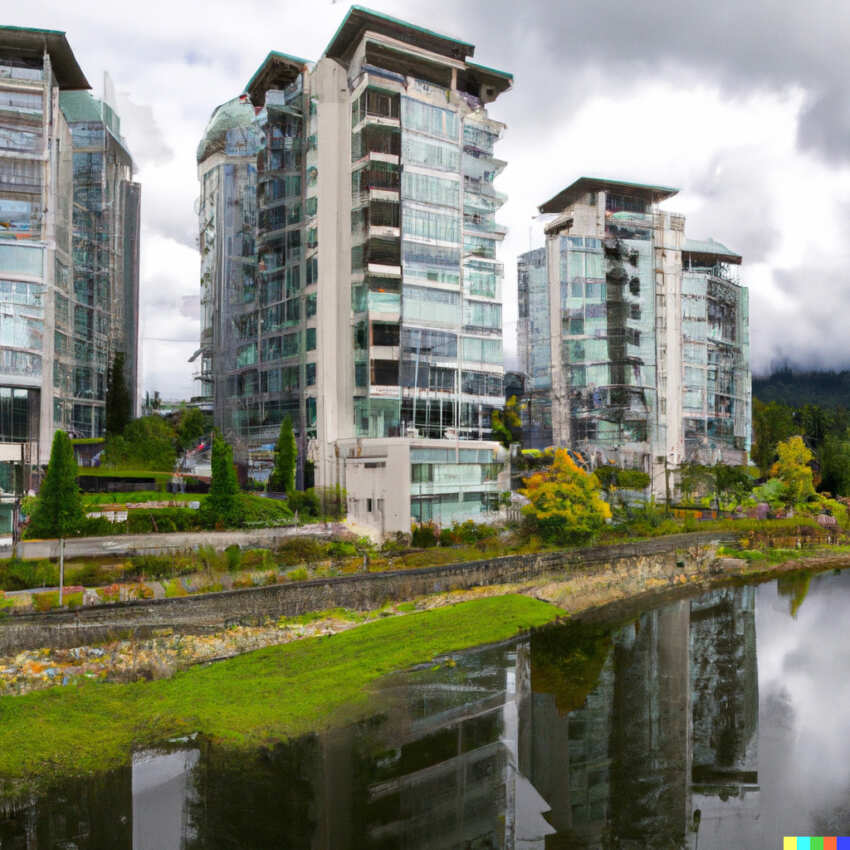 Port Moody New Developments
Port Moody new developments have been increasing in number and configuration over the last few decades and this process has accelerated with the arrival of Skytrain in this waterfront city. Port Moody offers a similar ocean and mountain lifestyle to that of the north shore, but with significantly more presale condo options at a significantly lower price.
Port Moody presales have been popular with new home buyers over the last few decades and there is typically a good selection available as it has a pro-development City government and relatively large amount of developable land.
Port Moody Presales Expert Advice Available
Port Moody Presales is what Vancouver New Condos specializes in. We can help with the purchase of of new condos in Port Moody and we can also help with the sale or purchase of presale condo assignments in the city. Please reach out at the number above.
Please note we can assist with the purchase of all new developments Port Moody has available and we are all licensed Realtors in good standing with BCFSA and the Real Estate Board of Greater Vancouver.
The City of Port Moody Amenities
The population of Port Moody is 33,551 as of the 2021 Census.
The Port Moody Station Museum or the Port Moody Arts Centre.
Hike or bike trails, picnic in Rocky Point Park, kayak on Burrard Inlet.
Suter Brook Village, Heritage Mountain Shoppers Village, or Newport Village to find one-of-a-kind shops.
Port Moody is famous for the last spike terminus of the Canadian Pacific Railroad in 1879.
Famous Brewer's Row on Murray Street – four craft breweries all located walking distance of each other.
Port Moody British Columbia Basic Information
Port Moody is one of the oldest cities in the Metro Vancouver region and is bordered by Burnaby to the south, Coquitlam to the east, North Vancouver to the west across Indian Arm, and Anmore and Belcarra to the north. Port Moody is a waterfront city and has ocean front on Burrard Inlet and Indian Arm to its west. Overlooking the city to the east is Coquitlam't Burke Mountain, which also has a large number of preconstruction development.
The main commercial street in Port Moody is St. Johns Street and much of the new developments in the city walking distance from this main thoroughfare. Newport Village and Suter Brook Village are newer mixed use areas that have lots of new home options that are walkable to amenity like beaches, restaurants, shopping and Skytrain and the Westcoast Express.
A Brief History of Port Moody BC
Long before presale condos in Port Moody were a thing, the city had a long and varied history involving people and culture from around the world.
Early First Nations History:
Before the arrival of Europeans, the Coast Salish First Nations communities lived in the region known as Port Moody. These communities included the Sanetch, Cowichan, Nanaimo, Homalco, Sechelt, Squamish, Muskwiam, and Tsawwassan.
The Squamish and Muskwiam groups would come to Port Moody during the summer to set up camps at the mouths of local streams, such as Noons Creek, for hunting and gathering shellfish in preparation for the winter season.
Early Settler History:
The early settler history in Port Moody was significantly influenced by two events: the 1858 gold rush in the Fraser Valley and the 1886 arrival of the first transcontinental train.
Due to the gold rush and the need to defend the growing town of New Westminster, the Royal Engineers, commanded by Col. Richard Moody (after whom Port Moody was named in 1859), cleared a trail from the new capital of British Columbia to the Burrard Inlet. This trail, later known as North Road, was meant to facilitate the unloading of military supplies and personnel in case of an attack on New Westminster.
The town began to grow around this trail, with land grants given to some of the Royal Engineers, including John Murray, who eventually owned about half of the town.
The Western Terminus or Not?
In 1879, Port Moody was officially named the western terminus for the Canadian Pacific Railway (CPR). The first passenger train from Montreal arrived in Port Moody on July 4, 1886.
However, due to land speculation and the narrow land between the water and hillside, the CPR decided to extend its rail line from Port Moody to Vancouver, which had more potential for expansion. This decision led to a decline in Port Moody's growth, and its population remained static at 250 for nearly twenty years.
Industry in the Early 1900s:
The early 1900s saw the establishment of various industries in Port Moody. J.S. Emerson built a sawmill for cutting cedar in 1905, and several oil refineries opened around the same time.
In 1913, Port Moody was incorporated as a city, and Perry A. Roe, a local sawmill owner, became its first mayor.
The city was primarily a mill town, with a significant focus on lumber production.
Passed by Vancouver:
When the federal government decided in 1879 that Port Moody would be the Pacific terminus of the CPR, it led to intense land speculation. However, Port Moody's geography was not suitable for the scale of the CPR's ambitions.
William Van Horne, the CPR's general manager and vice-president, realized that Port Moody didn't match his vision for a luxury trans-Pacific steamship service. By February 1885, his plan to make Vancouver the terminus was formalized.
Although Port Moody welcomed the first passenger train in 1886, its fortunes declined until the early 1900s when lumber mills started to open, leading to population growth.
Post-War Port Moody:
During the Second World War, employment opportunities increased in Port Moody. After the war, the town expanded geographically with a high level of new construction becoming increasingly suburban. The Port Moody new developments at this time were typically single family houses on larger lots.
Large companies like Andres Wines, Gulf Oil, Weldwood, Interprovincial Steel, Reichold Chemicals, and Pacific Coast Terminals established plants in the Port Moody area.
New Developments Port Moody FAQ
This FAQ reflects frequently asked questions from our clients on the process of buying new homes in Port Moody and across British Columbia. Please let us know if you have a question that is not addressed here, we would be glad to answer.
Why should I consider buying a new development in Port Moody?
Port Moody offers a blend of urban amenities and natural beauty, with its proximity to Vancouver, the ocean, and mountains. Port Moody new developments often come with modern designs, energy-efficient features, and the latest amenities.
Are there any specific regulations for new developments in Port Moody?
Yes, the City of Port Moody has specific zoning bylaws, building codes, and development regulations. It's essential to check with the city's planning department or your check in with Vancouver New Condos for specifics when considering a new construction home in Port Moody.
How do I find new developments in Port Moody available for purchase?
Vancouver New Condos has this great page for Port Moody presales which we update weekly. We also have an exclusive VIP email list to which we send hand selected Port Moody new developments on a weekly basis. You can sign up for our VIP email list by clicking on the yellow button above or by clicking here.
What kind of new developments are typically available?
Port Moody offers a range of new developments, including presale condos and townhouses, single-family homes, and mixed-use buildings.
Are there any incentives for buying new properties?
Sometimes, developers offer promotional incentives for early buyers. Furthermore, developers often give incentives like free unit upgrades or decorating allowances for units that did not sell during the initial marketing push.
Please check in with Vancouver New Condos, as we track incentives offered by developers and can help get the best deal in a purchase of a presale in Port Moody.
How do pre-sales work for new developments?
Pre-sale condos and townhomes allow buyers to purchase a property before construction is completed. Buyers typically pay a series of deposits before completion (usually 20%), with the balance due upon completion. Have a look at our page on what is a presale condo and how they work.
What should I look for in a developer?
Research the developer's reputation, previous projects, and reviews. Ensure they have a good track record in delivering quality homes on time. To get more information on development companies active in Port Moody, please have a look at our developers page. We can also advise on developers and which ones to avoid when purchasing a new home in Port Moody.
Can I customize my unit in a new development?
It depends on the developer and the stage of construction. Some developers allow buyers to choose finishes, layouts, or upgrades.
What warranties come with new developments?
In BC, new homes typically come with a 2-5-10 Year BC New Home Warranty, which covers various aspects of the home for different durations.
How does the purchase process differ from buying a resale property?
With new developments, especially pre-sale townhouses and condos, you might be buying based on plans or show homes. There might be longer wait times before you can move in, and there could be additional costs for upgrades or customizations.
What is the 7-Day Rescission Period?
This is a law that allows the buyers of presales in Port Moody and across BC to rescind an accepted offer on a presale or new construction home for up to 7 days after the offer is accepted. To learn more on this, please see our post on the 7 day rescission period.
Are there any additional costs when buying a new development?
Yes, GST as well as PTT is payable on new properties, and there could be additional costs for upgrades, parking spaces, or storage units.
What Skytrain Stations are in Port Moody?
There are two Skytrain stations in Port Moody on the recently Millennium Line Evergreen Extension. Those stations are Inlet Station and Moody Centre Station. Considerable amounts of presale condos and new construction homes Port Moody is seeing developed are being built near these Skytrain stations.
Does the West Coast Express have a stop in Port Moody?
Yes! The Westcoast Express that goes from Mission City to Downtown Vancouver has a stop at Moody Centre Station making for quick and easy commuting. As mentioned above, Skytrain also goes to Moody Centre Station, so this can make for even more convenient commutes as this station is walking distance from all the new construction homes Port Moody is currently seeing developed. Port Moody to Vancouver's Downtown core is 40 minutes on the Westcoast express.
New Developments Port Moody – Can I Rent Them Out?
What are the Pros and Cons of Buying a New Construction Home?
Buying a preconstruction home in Port Moody and across BC can be nerve wracking and should involve taking to decide if this is the right decision. For more details on whether buying a new home in Port Moody or across British Columbia, please have a look at our post on The Pros & Cons of Buying a Presale in BC
Port Moody Neighbourhoods
Belcarra: is a secluded seaside neighbourhood situated on the north side of Port Moody. Many Large waterfront homes, with private docks and some on acreages with views of Bedwell Bay and Indian Arm.
The Belcarra Regional Park, a 1,100-hectares, featuring hiking trails, picnic areas, canoe & kayak rentals and pier.
Newport Village, a welcoming walkable European style town with condos and townhomes. A central square with cafes, shops and produce market.
The Inlet Skytrain station is just a short walk away with easy access to the rest of the Lower Mainland.
The West Coast Express commuter train stops at Moody Centre Station on Barnet Highway in Port Moody with easy access to Downtown Vancouver.
The four Ioco Heritage includes Mountain Meadows, Heritage Mountain, Barber Street and the largest North Shore Port Moody.
Ioco Has an excellent selection of condos, townhouses & detached homes.
North Shore Port Moody neighbourhood has a local fitness centre, ice arena, public library, tennis courts & soccer pitch.
Port Moody South neighbourhoods of Port Moody Centre, College Park & Glenayre offers detached homes, townhomes & newer condominiums.
Residents of the Port Moody South enjoy restaurants, shops and services on St. John's Street, the main road in Port Moody.