Real Estate Outlook Vancouver 2021 – July Webinar
Vancouver Market Update: July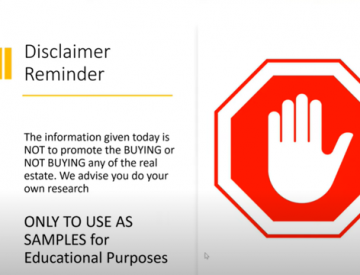 Market update
June 2021 listings were 54% higher than the same month last year, but there was also an 11.9% decrease in homes sold from the prior month. 
When the sales-active listing ratio is below 12%, analysts believe prices will trend downward. When the ratio is above 20%, prices should trend up. Here's where we're at:
Mar 2021 we are 52.9% detached homes, 79.9% townhomes, 65.4% condos
Apr 2021 we are 37.4% detached homes, 70% townhomes, 51.5% condos
May 2021 we are 29.8% detached homes, 53.8% townhomes, 43.5% condos
June 2021 we are 27.5% detached homes, 49.2% townhomes, 37.1% condos
Prices are still trending up because they're all above 20%, but they're slowing down. The number of sales compared to the number of listings isn't as high in June as it was in March. From the data, we predict the prices should still trend upward. 
Right now we're seeing the market calm down after an elevated period of activity because of the market stimulus. But, the market does typically slow at this time of year because people are typically on vacation. As well, with the relaxing of COVID-19 travel restrictions in BC and across Canada, we're seeing many people just wanting to get away. Many people are feeling burnt out from being restricted to Vancouver, even though it's a great place to live and be. This slows the market. Also, when you have elevated activity, the buyer pool gets depleted and things calm down.
Going forward, I look at what the Bank of Canada is doing in terms of interest rates and quantitative easing (the bond-buying or printing of money) since it stimulates the real estate market by pushing down long-term interest rates. The Bank of Canada has scaled back printing money, but it is still happening and interest rates are still low. They're not saying when they'll raise rates. If you have a five-year 2% mortgage, that's an extremely low interest rate that stimulates the market. If you have 2% inflation on top of that, which many people are saying could happen, that money becomes free! I think we'll see the market calm a bit and come September, things will pick up. And I think things will really pick up when the border is open, particularly for the condo market.
Looking back at the CREA real estate forecasts pretty much coming to fruition, we're on track for the tail end of this year.
Real Estate Forecast: 2021
The Bulls
The Canadian Real Estate Association (CREA): +9.1%

"Current trends and the outlook for housing market fundamentals suggest activity will remain relatively healthy through 2021, with prices either continuing to climb or remaining steady in all regions," the association said.

RE/MAX Canada: +4% to +6%

"While we've seen a significant shift in buyer preferences this year. We believe factors such as the supply issue, pent-up demand and historically lower interest rates will continue to fuel activity in 2021," Elton Ash, a regional executive vice president at RE/MAX, said in a release.

Royal LePage: +5.5%
What I've seen from my clients from March-May are people getting outbid constantly. So you have some people enjoying their summer in their new place and a group of people who were excited to buy, but not anymore. They're putting it off and I'm one of those people – I was excited about a place, I would have had to sell my place, but now it's summer and I want to do other things. Maybe I'll look in August or September. I hear people are going in with subjects now. The subject-free over asking has really cooled off.
The market is a bit easier for buyers, but prices are still rising as can be seen from the sales-to-listing ratio you mentioned. The increases are significant over time. 
From what you're seeing, what kind of listing price numbers are we looking at? Is it still asking and a bit above or is it possible to get below asking? 
People are able to negotiate on price. Depending on what it is and where, less expensive options will be more difficult and more expensive options are easier to negotiate on price, which has more to do with the foreign buyers' tax than anything else plus the real estate market structure which is very much like a pyramid – there are fewer buyers at the top and more at the bottom. You can definitely negotiate, but it's still a sellers' market and not a buyers'.
If something was still red-hot, would it be the single-family houses? 
It would be townhouses, less expensive condos, and stuff just outside of the core that's affordable for people earning income from the Vancouver and BC economy. Areas closer to the core aren't as busy, but, overall, pretty much every BC market is active and there's a lot of demand. That will continue once the borders open and people start coming. The federal government has timed when the restrictions ease for when they will reduce some of the stimulative effects from the Bank of Canada.
If you had a client looking at getting into the market for the first time, would you recommend summer as the right time? Or should they wait until there's more product?
It depends on what they're looking for. A lot of sellers, particularly those with nice product who have the option to wait, will often wait until after Labour Day. There are options now but you do see a big supply surge at that time. However, you're dealing with rising prices from 0.5-1% per month, as you can see from the stats package. In three months, you're looking at 2.6-9.7% and some double-digit increases in the six-month change to June 2021. So, if you're a cost-sensitive buyer you'll do better to focus now. And, if you start looking now, you'll be ready come September because you'll have seen different options and what they sell for. Because for some people, including myself, it can take time to get ready and see what's out there before you buy something.
If we take a look at the one-month change in April, the numbers went from 3-7% depending on the area, then in May the numbers lightened up, but they were all still positive. So, the prices kept going up month by month. Then in June, they're pretty much where they were a month ago at 0.2% or -0.2%, which tells me it's about the same pricing. But, if you look at the three-month, they're all upward. I feel that in the summer, we're still going to stay relatively flat from a price perspective but come September and October unless there's a dramatic change somewhere, we'll probably see these numbers back heavily in the positive.
I agree. You get more buyers and sales activity, and when you have more buyers you get more competition and increased prices. Prices don't rise at a steady clip and pace – it's micro-fluctuations in the market where maybe one week is dead and the next is crazy and so on. In the summer, there are more quiet times than busy times. You see busy surges, but they pick up after Labour Day just because everybody's back from vacation, the weather is cooler, and kids are back in school.
Yes. In detached homes, you can see the six-month change has been absolutely incredible – all in the double digits. Then when you look at the one-month change, it's stabilizing around 0%.
Condos have a similar story, but they were a lot quieter in March-April when everything else was going crazy. Would you say they've picked up from 3-4 months ago?
Yeah, but not dramatically. I think condos will really pick up once we have the borders open. Immigrants to Canada, foreign students, and other newcomers start with condos – in most cases renting, but in some cases buying them. I think we'll see more upward pressure on condos and high-density options than low-density options. 
Is there anywhere out there you'd say is an actual bargain right now?
It's tough to find right now, with the low rates in the market everyone is looking for a place right now. If you're looking for revenue, the Okanagan and the Fraser Valley are quite good for cash-flowing properties. But in the Lower Mainland and on southern Vancouver Island, it can be incredibly difficult to find a property that gives you significant revenue. These properties are typically capital appreciations, or those that go up in value over time. You'd be breaking even at best, or subsidizing at worst. But, you might just get significant capital appreciation in the Vancouver area because we get so many people coming here – it's a growing city.
I agree. Vancouver's always done some odd things. I'm a cash flow guy, but unfortunately to get a cash-flowing property there your deposit would probably have to be north of 20%. I was actually just in the Okanagan and looked around at real estate, and depending on where and what, you can actually get a great investment there. And I know you have a partnership out there if anyone's looking for an Okanagan property. Mike can help you out by doing a great comparison of what's in Vancouver and the Fraser Valley. I know condo properties in Kelowna are quite hot right now, so you want to work with a trusted realtor.
I always say if you're buying a home, not for investment but to live in yourself, there's no better time than the present. Trying to time the Vancouver market can be very dangerous, especially if you're on the outside looking in and waiting for it to go down or for more idealistic conditions. I think that more people have been burned by that and ended up jumping in later. People rarely get a smokin' good deal after waiting two years. So if you are serious about jumping in, you should probably start the process. Or if you're thinking about upgrading, that's something that I do with my clients. I try to determine if it makes sense for them. 
Some conclusions from the past month are:
Don't try to time the market.

Short-term market predictions: it's now normalizing. I agree with Mike on this. Unless something dramatic happens, it means there will be subjects again like subjects of finance and inspection along with price negotiations.

I had said when the market was really crazy that when times are good, people think they're going to be good forever, and when times are bad they think they'll be bad forever. But that's never the case. When people were going in over-asking and subject-free, I said that wasn't going to last forever and we're seeing that now in a more normal market.

I look at the data and feel that 2021 will remain in an upward trend for Vancouver real estate prices. I haven't seen one sign that would push them downward.
What am I doing with my clients? I review my clients' strategies and try to help them take advantage of opportunities in a very safe way.
Here's a case study of a perfect example of how I help my clients. There's an analysis that needs to be done, especially for those looking to keep their house and leverage the equity to buy an investment property – you need help with this option. 
I work with clients to solve their financial needs, including real estate. It starts with a discovery meeting that doesn't cost anything, where we talk about the problem you're trying to solve and what I can do to help you. If you decide to become a client, we navigate through all the options until we implement a strategy and then review it.
I would do a cost-benefit analysis to show you what it would look like if you bought a second property and what it would look like if you didn't. For example:
This is what a true financial advisor should be looking at – not just the stocks, bonds, and mutual funds, but also the real estate with that.
When you use an advisor, your wealth multiplies significantly over time. Studies have shown that over 15+ years, someone who's worked with an advisor tends to be 3 times wealthier than if they had done it on their own. I'm sure it's even higher with real estate, which I can advise on and many others can't.
Connect with us and let us know what you'd like to hear about at future updates, whether it's analysis or comparisons of different areas or properties.