'Hot Areas to Invest in Vancouver' August Webinar
Hot Areas to Invest in Vancouver
August 12, 2020
Christian Dy, Latitude West Financial

Mike Stewart, Oakwyn Realty Downtown
Top producing realtor since 2005
vancouvernewcondos.com or mikestewart.ca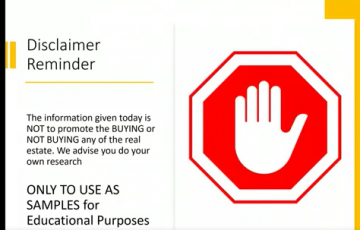 Mike can provide this report which shows June to July median sales have gone up pretty consistently across the Lower Mainland. For example, in Coquitlam the median price for detached homes went from $1.2 million to $3 million and attached homes went from $829,000 to $860,000. In July 2019 compared to July 2020, it shows the same type of increase. We're seeing the trend being pushed up.
Christian Dy, Latitude West Financial
Mike Stewart, Oakwyn Realty Downtown
Top producing realtor since 2005
vancouvernewcondos.com or mikestewart.ca
There was a peak in average sales prices from 2017-2018. It dipped lower in 2018-2019, and we're now climbing back up. The report also says there's been a 22.3% increase in sales this July compared to July 2019 and a 28% increase in sales compared to June 2020. Low interest rates and limited supply are the growing concerns. Attached and apartment properties have gone up. In July 2020, there was a 28.9% increase from July 2019. Just since June 2020 to now, there's been a 2.8% increase.
Please email Mike for the full report.
What is happening now with buyers and sellers in real estate?
We're seeing a lot of pent up demand. In late 2019 to early 2020, before COVID-19, the market was very active and volumes were up significantly. When the crisis hit and interest rates went down dramatically, all the demand which would usually be supplied over the Spring – the peak time for real estate in Vancouver – was put on hold.
Interestingly, the people I speak to who are qualified with the means to buy and sell real estate are generally professionals or business owners and stayed employed throughout the COVID-19 crisis. Very few got laid off or had their businesses close. Many people saved money during the crisis and have money to spend now, which we're seeing in the stats compared to 2019 (which was still a very good year compared to 2018). Prices are stable to rising depending on the area and type of property; sales volume and activity is up dramatically – we're extremely busy right now. We're also seeing a lot of pre-sale projects coming back to market in a lot of great areas, from an investment and owner-occupier perspective, whereas in January through March, developers were putting things on hold.
If people were to put in an offer, what type of offer are we looking at? Discounted? Over-asking?
It depends on the situation and property. In certain micro-markets, you'll be competing for very high quality properties. Single-family houses in East Vancouver is a very hot market, with multiple offer situations for properties appealing to both owner-occupiers and developers. You won't be seeing 10% discounts in this market, but keep in mind there is a difference between actual market value and the list price of a property. You may see an overpriced property and get it 10% below the asking price, which may just be what the property is actually worth. You can negotiate on some properties, but not much on high quality properties in high demand neighbourhoods and, in multiple offer situations, you may pay higher than asking price.
Where are some examples, especially in the condo market, of this kind of competition?
Some high quality properties that are priced well in both the east and west side of Vancouver, including downtown, are getting multiple offer situations. The key is to be watching the market for when things come up but also to be on a tool like PCS (Private Client Services), which you can sign up for with Mike, so you can see what prices are. It's good to keep track of what the market is doing by checking what properties like the ones you're interested in are selling for and how the sale price relates to the asking price.
What is a hot area in Vancouver for an investor or homeowner that has a lot of potential or is undervalued?
Mt. Pleasant is great, for one, because it's getting a new SkyTrain station at Main & Broadway. The Broadway corridor is also great because of the SkyTrain going to Arbutus and eventually out to UBC. The line is backed by some fairly influential groups (First Nations, developers, and UBC). The area will develop as another like downtown with high density. City Council has been trying to reduce demand from developers, but there's a great opportunity for smaller investors to buy older units in simpler buildings which a developer will eventually knock down to replace with a tower. Or, a great opportunity to keep for the long term – for instance, there's a new pre-sale called Habitat with one-bedrooms starting in the $500,000-600,000s. It will complete in a few years with sales beginning in the next few weeks. There's opportunity for capital appreciation or steady, reliable rental income, which I think has very good potential to increase as the area develops and the SkyTrain development starts.
What areas do you like in the Lower Mainland that might be undervalued?
I like Coquitlam a lot. We just sent out an email today about a project called Loma with options starting at $299,000. There's a lot of development and employment in Coquitlam and there's the SkyTrain, which has great access to downtown and other parts of the city and is extending. Richmond is another great option for investors or owner-occupiers because a lot of the mainland Chinese money has been pulled out of Vancouver, so you can get very high quality, new condo developments or pre-sales for good prices. The Canada Line train also gets you into Vancouver quickly and easily. There's great value for money out there.
Any thoughts on outside of the Lower Mainland but within BC?
I like Squamish a lot, and the market has been very active. This is likely because people established in their careers and living in the city are moving out to places like Squamish, Nanaimo, the Okanagan, or Victoria where they can have the same or better quality of life but with far less expensive housing options. They can have the lifestyle they appreciate, like mountain biking, sailing, hiking, snowboarding, skiing, etc. As businesses get more comfortable with remote work, more people are moving out to these places and the markets are doing quite well, both for investors and owner-occupiers.
Compared to any three-month time frame in 2018 or 2019, I've never had so many clients tell me they're buying real estate during the COVID-19 period. These people didn't lose their jobs and had money but were sitting on the sidelines. I've had several clients buy in Nanaimo, Vancouver, Richmond and Coquitlam.
Do not try to time the market. Whether the market's up or down, you're only buying for yourself or your investment. Finding the right product and working with the right people is way more of a determining factor.
What are your predictions for the market?
If we continue to see the acceleration of sales volume, price increases are not far behind. The sales ratio dictates price increases (this is the amount of sales as a percentage of listings). If you get above 12% sales of the available listings for a while, you start to see prices rise, and we're hitting that. With ultra-low interest rates and signals from the Federal Government and Bank of Canada that they're keeping interest rates low, we'll see price increases, too. Governments will let prices rise despite what they say about maintaining housing affordability – this helps to reflate the economy quickly, it puts people back to work, and it creates tax revenues – all things we need in the economy because of COVID-19.
Do you work in Squamish for investment purposes?
Absolutely. I work closely with a great colleague in Squamish who is very closely tapped into what's happening with investors and owner-occupiers in pre-sales or existing properties. I'd be happy to make introductions and add you to our pre-sale lists across Squamish, Victoria, Nanaimo, the Lower Mainland, and the Fraser Valley. Also, PCS is great for monitoring the market and showing sale prices.
With the current low interest rates and majority of pre-sale projects coming back to market, actual possession will still be a few years out with the risk of interest rates going up. Can we expect an increase in pre-sale agreements or contract sales in the short-term?
It depends. We always make sure the people we're working with can, with 100% certainty, go forward with the contract when it completes. There aren't too many pre-sales right now with projects still on hold, and developers don't like to allow assignments, so we're not seeing many. There are some but not as many as in the past. You may see more as developers become more confident with COVID-19.
For those who are serious about researching real estate, I encourage you to reach out and get the report Mike has. It's full of great statistics and summaries of what's happening. What I'm doing with clients is reviewing strategies to ensure they're taking advantage of opportunities in a safe way, whether it's in the real estate or stock market. Some of what we do is look at whether two or three property investments make sense, but not a lot of financial advisors have experience or work with real estate. If you're looking for someone to review your investments, you can contact me for a free initial consultation to see if I can add value to your situation.
Statistically, you're better off with an advisor: