Are Presale Condos Right For You?
Written by Mike Stewart Realtor on July 21, 2023
The Pros And Cons Of Buying Presale Condos In BC
The Pros And Cons Of Buying Presale Condos In BC – This is a very good question to ask yourself before you get started with the purchasing process.
In BC real estate, presale condos, also known as pre-construction condos or off-plan properties, offer a unique opportunity for buyers to invest in a unit that is yet to be built. This method of property acquisition is particularly prevalent in many global markets, including British Columbia (BC), where it is commonly referred to as a presale. While investing in presale condos in BC presents several benefits, it also comes with certain risks. This article will delve into the pros and cons of investing in presale condos in BC.
Pros of Buying Presale Condos in BC
1. Price Lock-In: One of the primary advantages of investing in presale condos is the ability to secure today's pricing for a property that will be completed in the future. In a rising real estate market, this can be a significant benefit, allowing investors to lock in a property at a potentially lower cost than its future value.
2. No Immediate Mortgage Requirement: When investing in presale condos in BC, it is strongly advised to get a mortgage prequalification. However, this is not a requirement when buying a presale, providing flexibility for investors who may not be ready to secure a mortgage immediately.
3. Freshness: There is a unique appeal to being the first occupant of a property. Many investors and potential tenants appreciate the allure of a brand new property that no one else has lived in before.
4. Reduced Maintenance: The freshness of presale condos also means fewer maintenance issues, repairs, and mechanical failures that are common with older, existing condos. This can save investors time, money, and stress in the long run.
5. Choice: One of the unique benefits of investing in presale condos is the ability to choose the exact suite in a development. This is a distinct advantage over buying existing properties, where investors can only purchase what is currently for sale.
6. Potential for Customization: Some presale projects, especially luxury developments, may allow investors to customize floor plans, appliances, finishings, and more. This provides an opportunity to create a space that truly reflects the investor's style and needs.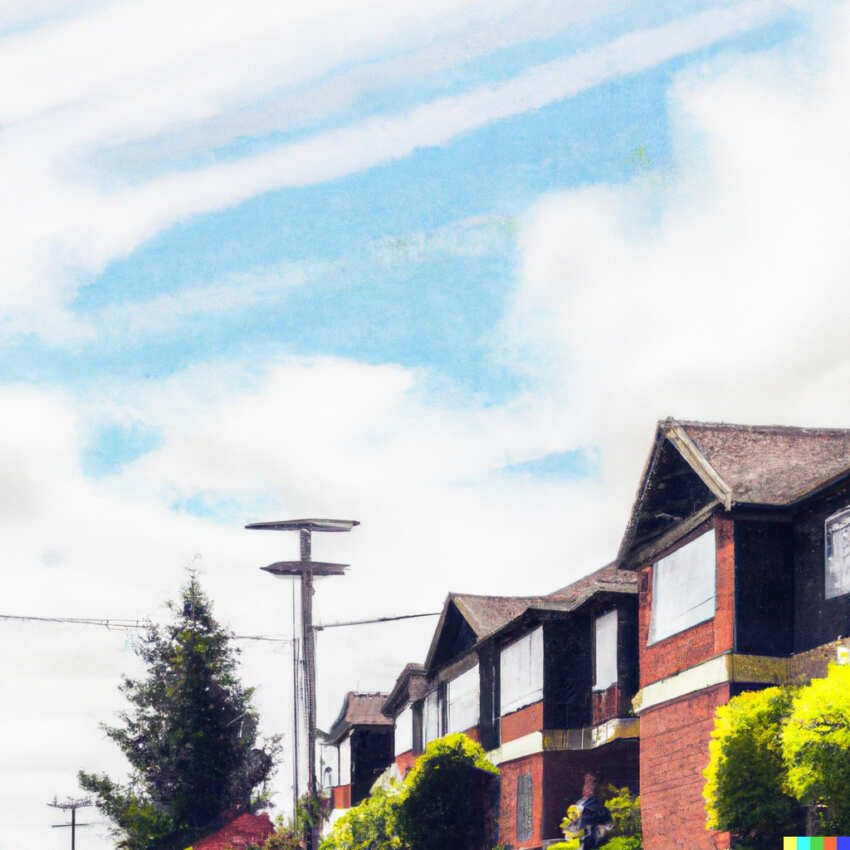 Cons of Buying Presale Condos in BC
1. Construction Delays: One of the potential risks of investing in presale condos is construction delays. If the project is delayed beyond the agreed end date in the contract, the project may be cancelled, and deposits returned without interest to the investor.
2. GST on New Homes: Unlike existing properties, new homes in BC are subject to a Federal Goods and Services Tax of 5%. This additional cost should be factored into the overall budget when considering investing in presale condos.
3. Potential Higher Cost: New properties often come with a higher price tag than existing ones. While the newness of a presale condo can be appealing, it often comes at a higher cost. Investors should carefully consider their budget and the potential return on investment when deciding to invest in presale condos.
4. Changes to Floor Plans: Due to unforeseen circumstances, there may be changes to floor plans. This can be disappointing for investors who have chosen a specific unit based on the original floor plan.
5. Real Estate Market Fluctuations: The real estate market is always changing. While the BC real estate market has been on the rise, it does not always rise, and when prices fall, investors are still legally required to complete on a presale purchase. This can be a significant risk for investors, particularly in volatile markets.
6. Mortgage Uncertainty: Most banks will not give a mortgage preapproval on a presale at the time of purchase. Lenders may give a probability of granting a mortgage on the completed condo. Some lenders will offer a long-term presale mortgage preapproval, but this is not common. This uncertainty can be a significant consideration for investors who need to secure financing to complete the purchase.
In conclusion, Buying presale condos in BC offers a unique opportunity to purchase a property before its construction is completed. While this comes with its own set of benefits, it also carries certain risks. Therefore, it is crucial for potential investors to conduct thorough research and consult with professionals before making a decision. As the market for presale condos continues to grow in British Columbia, understanding the ins and outs of these transactions becomes increasingly important for investors.
Again as we started have a good think about the Pros and cons Of buying presale condos in BC to be sure if this is the right move for you. Should you have any questions on the presale condo buying process in BC, please do get in touch with us for advice.