Doyle Ave & St. Paul St, Kelowna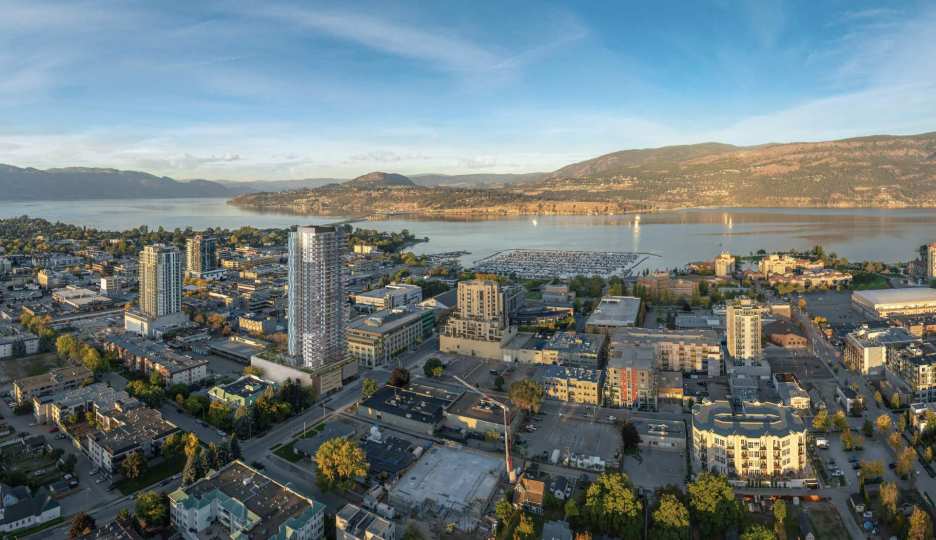 ONE Varsity Kelowna: A New Era of Urban Living
Located at the intersection of Doyle Avenue & St. Paul Street in Kelowna, ONE Varsity stands as a testament to modern urban living. Developed by Kerkhoff Construction, this 36-storey, mixed-use highrise promises to redefine the Kelowna skyline.
Key Features
341 condominiums ranging from microsuites to 2-bedroom flats are housed within the tower, accompanied by 6,900 sq ft of commercial retail space. The development boasts proximity to Kelowna Downtown YMCA, Cultural Precinct amenities, Stuart Park, Waterfront Promenade, and Safeway grocery. An array of downtown cafés, restaurants, and pubs are also within easy reach for residents.
Resident Amenities
ONE Varsity Kelowna offers a plethora of amenities to its residents. Outdoors, a landscaped terrace features a swimming pool, hot tub, open-air dining areas, firepit, trellis-covered lounges, and a dedicated dog run. Indoors, amenities include a co-working space, party room with kitchen & lounge, e-gaming room, gym & yoga studio, and a bike lounge equipped with repair stations and a wash area.
Strategic Location
Positioned across from the future UBCO Downtown campus, ONE Varsity Kelowna is central to Kelowna's transformation into a premier Canadian city. As a resident of this vibrant community, most amenities are a short walk, bike ride or drive away. Discover shopping, dinning, parks, entertainment, wineries, cafés, beaches, grocers, services & more! Residents have easy access to cultural venues such as the Kelowna Art Gallery, Rotary Centre for the Arts, and the Kelowna Community Theatre. The Kelowna Downtown YMCA is just next door, and the picturesque Okanagan Lake, perfect for watersports and leisurely strolls along the Waterfront Promenade, is a mere 5-minute walk away.
Pricing & Floorplans
Kerkhoff Construction has designed a range of floorplans to cater to diverse needs, from students to young families. For prospective homeowners, the pricing options for ONE Varsity Kelowna are:
Studio: From High $300,000's
1 Bed: From High $500,000's
1 Bed + Den: From High $600,000's
2 Bed: From Mid $700,000's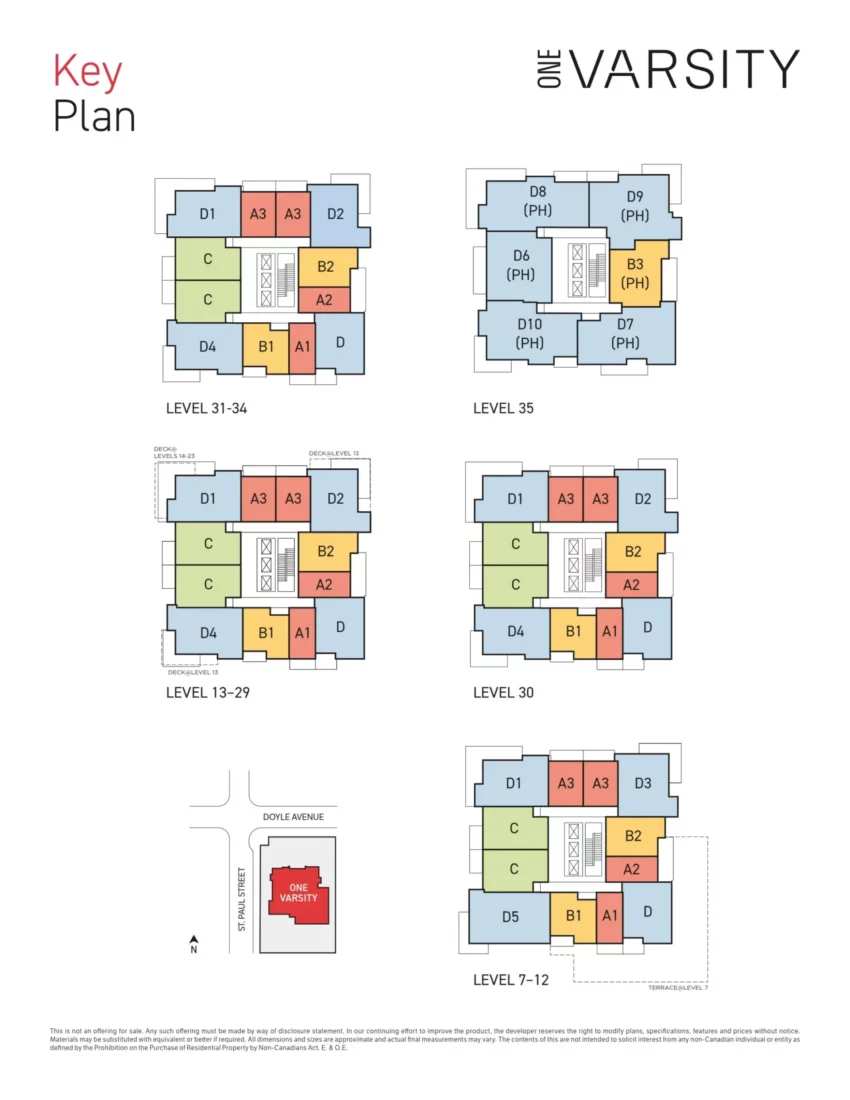 Discover a stunning collection of views from each floor to assist you in finding your future home at ONE Varsity.
Maintenance Fees & Deposit
A special offer requires a 15% deposit, broken down as 5% upon signing or within a 7-day rescission period, another 5% 90 days from firm, and the final 5% within 12 months or upon obtaining a Building Permit. An additional 1% assignment fee is applicable. Strata fees are estimated at $0.63 to $0.65 per square foot, encompassing a range of services and amenities.
The Team Behind ONE Varsity Kelowna
With nearly 50 years of experience, Kerkhoff Construction is renowned for its reliability and integrity, having made significant contributions to BC's and global skylines. The architectural design is the work of Arcadis IBI Group, a globally-integrated design and technology firm known for its sustainable and community-focused designs.
Completion Date
For those eagerly awaiting to call ONE Varsity Kelowna their home, Kerkhoff Construction anticipates completion by late 2027.
Storage lockers & bike storage
Micro-suite, studio, 1- & 2-bedroom homes
5-level above ground parkade
Stuart Park & Waterfront Promenade
Shopping, dinning, parks, entertainment, wineries, cafés, beaches, grocers, services & more
In This Location
---
With These Tags
---
City of Kelowna New Condos
,
downtown Kelowna
,
Downtown Kelowna Condos
,
Kelowna Condo
,
Kelowna Condos
,
Kelowna New Condos
,
Kelowna Presale
,
Kelowna Presale Condos
,
Kelowna Presales
,
Okanagan
,
Okanagan New Condos
,
Okanagan Pre Construction
Warranty
---
New homes in BC are covered by warranty… Read more
7 Day Rescission Period BC… Read more