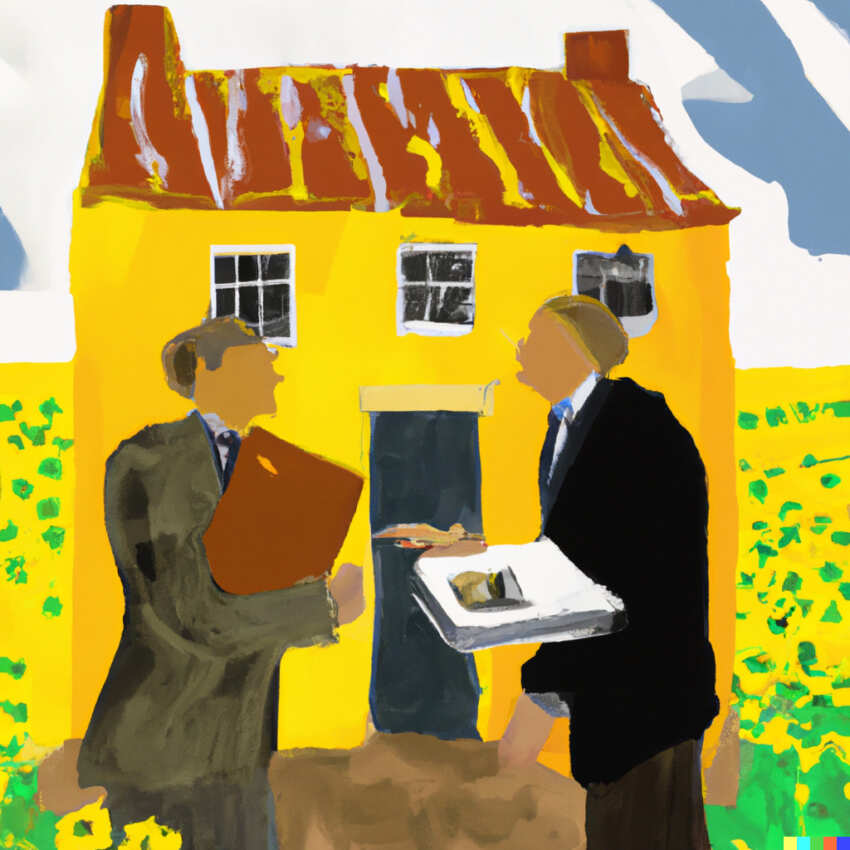 How much do Realtors get Paid and When in BC?
Updated Mike Stewart Realtor June 27, 2023.
Everyone is interested in how much Realtors get paid.
Unfortunately there is no simple answer to this question how much Realtors get paid.
No Standard Real Estate Commission in Canada
This is because there is no standard or set commission for Realtors in Canada.
In fact, according to the Canada's federal Competition Act, Realtors and real estate marketers (Developers & Marketing Companies) are expressly forbidden from saying there is one set commission rate.
So to clarify – it is illegal for Realtors, developers, and marketing companies to say there is one set standard rate of commission.
That said, it is possible to answer the question of how much Realtors get paid but some understanding of the variation in commission is required.
Realtor pay varies greatly depending on the type of transaction and prevailing real estate market conditions.
Variation in Realtor Pay?
Yes, there is variation in how much a Realtor gets paid.
Realtors are paid depending on the type of transaction they help their clients with.
Below we will break it down based on the most common types transactions terms of Realtor pay and commission for the following:
Presales (helping a buyer purchase a new property before its built)
Existing properties/presale condo assignments of contract,
How Much do Realtors Get Paid for Presales?
In many cases for presales in British Columbia, marketing companies and developers will offer 2.(something – it varies)% on the $100,000 and 1.1(something – again it varies)% on the balance of the purchase price. Bonuses or incentives are also sometimes offered on top of the commission to Realtors and we will discuss these below.
How Much Do Realtors Get Paid on Existing Properties & Assignments?
Realtors tend to get paid a bit more commission for the purchase and sale of existing properties and assignments of contract. Transactions involving existing properties and assignments typically require far more expense, time, and effort to put together.
Please note – For this discussion in the paragraph below we will ONLY be discussing what the Realtors associated with Vancouver New Condos charge and we are NOT discussing all Realtors in British Columbia.
Again, as mentioned above Realtors are expressly forbidden from saying there are any standard real estate commissions in Canada.
That said, we can discuss what we charge at Vancouver New Condos to assist sellers and what we offer buyers agents who bring us offers that complete.
When the the Realtors with Vancouver New Condos represent sellers of assignments and existing properties we charge 7% on the 1st $100,000 and 2.5% on the balance of the sale price.
For Buyers Agents, the Realtors at Vancouver New Condos offer around 49-48% of the above commission that the sellers pays (3.125% on the 1st $100,000 and 1.1625% on the balance – to be exact – of the sale price, not list price). Please note – this amount offer is subject to vary based on circumstances.
When do Realtors Get Paid?
Realtors only get paid when their clients are 100% satisfied with a transaction.
When real estate agents get paid totally depends on what sort of transaction the Realtors is supporting their clients with.
When helping clients purchase presale condos, typically real estate agents get paid 50% of the commission within 60 days of a firm and binding contract (this first 50% of the commission is often seen as an advance by developers/marketing firms and may be clawed back in the event of a buyer not completing).
That means Realtors only get paid if the clients are 100% happy with their purchase and the buyers have submitted the required initial deposit and did not exercise their right of rescission in the 7 day period after the developer accepted the buyers offer on the presale condo purchased.
Market Conditions Affect Commissions Offered to Realtors
Real estate market conditions have a big impact on when presale commissions are paid to Realtors.
There is variation to the above model in either very soft markets or very volatile markets.
Sometimes, (Typically with very large or expensive units in very hot or volatile market conditions) some developers or marketing companies will only pay the commission upon completion of the building. Often Realtors are required to wait several years to get paid.
Likewise in very soft markets with not much buyer activity, some developers and marketing companies will offer to pay all the Realtor commission within 60 days (or sooner) of a firm and binding offer.
Realtors get paid the remaining 50% of the commission upon the successful completion (for example – when the construction of the building is complete as well as the execution of the purchase) of the presale or pre-construction property at the Land Titles Office.
For existing properties, Realtors again only have the right to get paid when when their clients are 100% satisfied with the transaction and have confirmed this satisfaction in writing. Examples of this for a buyer would be when the buyer removes their subject conditions on a purchase or when a seller accepts an offer in writing by signing an offer.
Realtors actually get paid their commission after the real estate transaction completes at the Land Titles Office and the sellers have received their money. Realtors usually receive their pay a few days after completion date of the property.
Realtor Commissions on Presale Condo Assignments
When Realtors help clients sell presale condo assignments, the Realtor typically gets paid when the profit is transferred from Buyer (Assignee) to the Seller (Assignor) or when the presale property being assigned completes at the Land Titles Office. It really depends when the profit is transferred the Realtors get paid on presale condo assignments from our clients profits and not their deposits.
Real estate agents usually receive payment for referrals a week to several weeks after the Realtor who helped the client directly and had the client referred to them has been paid.
Who Pays Realtor Fees in BC?
Buyers VERY RARELY pay their Realtors directly for real estate services.
For presales, developers pays Realtors via the marketing company via our brokerage OR if there is no project marketing company, developers pay our brokerage directly and then our brokerage transfers the commission funds into our accounts or we receive a cheque from our brokerage.
For existing properties and presale condo assignments, the seller typically pays all the commission (see what we charge below) in the transaction. The commissions are paid and distributed to the Realtors by the brokerages of the buyers agents and sellers agents via the conveyancing lawyers (i.e. the lawyers who helped transfer title of the property or assign ownership of the assignment).
Realtors Get Bonuses & Increased Commissions?
Often in softer markets where there is lot of competition for Realtors attention among presale condo projects, the commission amount offered will increase (3+% of the purchase price) and often bonuses are offered (usually a set amount in $10,000 increments).
Bonus amounts and what suites they are offered on are mainly based on Developer's needs to meet their lenders requirements for a certain number of sales in specific time frame to release funding for construction of the project to begin (Lenders use require developers to pre-sell a certain percentage of a project to prove is market viability).
These bonuses may escalate in value with each unit sold by a Realtor or may be offered on suite types the Developer needs to sell to meet their financing requirements. The amounts of bonuses vary and tend to be higher in softer markets and lower or non-existent in hotter markets.
Can Buyers with No Realtor get a discount in the amount of the commission buying directly from the Developer?
No.
Developers and marketing companies prefer to work with buyers who are represented by Realtors.
This is due to the June 2018 updates to the Real Estate Services Act RESA. This change in the law of real estate agency and representation in BC, dramatically increase regulatory risks (fines and other penalties from the British Columbia Financial Services Authority (BCFSA) of a conflict of interest for marketing companies and developers if they work directly with members of the public who are not represented by a Realtor.
More particularly Section 5-18 of RESA lays out the conflicts which may arise that developers and their marketers need to avoid.
For developers and marketing companies, working with a buyer with no Realtor is explicitly one of those conflicts. The Real Estate Council wants all buyers to have Realtor representation.
Even before the June 2018 changes to RESAS, developers and marketing companies very rarely offered buyers not represented by a Realtor a discount in the amount of the commission the marketing company/developer would would have had to pay a Realtor.
If you are looking to save money on a purchase of a presale or other type of property, reach out to us.
We know of all of the incentives, easy deposit structures, or other bonuses for buyers that developers and marketing companies presently are offering for presales, but not publicizing.
We also know how to get you the best deal on an assignment or existing property as we negotiate deals on these properties daily.
How Do You Find Out About Your Realtors Pay?
Quite simply, if you ask, we will happily tell you as we strongly believe in transparency at Vancouver New Condos.
We at Vancouver New Condos are happy to discuss how we get paid, who pays us, how much, and when at any time.
Furthermore, all Realtors are required to disclose to clients in writing how much commission or other payments we receive and by whom when an offer is signed for any kind of real estate transaction whether buying or selling. Please see an example of the BCFSA Disclosure of Remuneration Document above.
How Do We Get Paid? Monetization at Vancouver New Condos
All pay and commission information on this page also applies to us at Vancouver New Condos as we are all licensed Realtors in British Columbia, Canada.
This website is specifically designed to generate real estate buyer or seller leads for the licensed Realtors listed on this site.
These leads are people who sign up on this website and give informed consent to us contacting them to discuss their real estate needs.
Our goal is to enter into an Agency Relationship with people who sign up on this website so we can serve their real estate needs as clients.
We get paid serving our clients' real estate needs in the following ways:
Purchase presale and pre-construction condos in the Vancouver area, The Fraser Valley, and the rest of British Columbia including Vancouver Island.
Purchase existing properties that are typically listed on Realtor.ca.
Sell presale condo assignments and existing properties that we also list on MLS.
Receive referral commissions from other Realtors in areas we don't cover when our clients purchase in areas outside of our expertise (Hiring an area specialist works out best for everyone involved).
We welcome questions, so please contact us at anytime.
How we DO NOT get paid at Vancouver New Condos
We do receive payment from developers or marketing companies to post information about their projects on this website.
If you get information from us and buy a presale or property on your own or with another Realtor, we don't get paid.
If a client does not complete on a presale they purchase with us and the developer or marketing company has a claw back for Realtor commission we may not get paid commission upon completion and will quite likely have to pay back the initial 50% we were paid.
We also cannot get paid to represent both buyers and sellers in a real estate transaction. A major part of the June 2018 update to RESA in Section 5-18 states that in almost all situations Realtors in BC cannot represent both buyers and sellers in a real estate transaction a practice sometimes known as "Double-ending".
We do not "Double-End" properties
Realtors in BC are NOT allowed to take direct payments from clients for real estate services.
All money Realtors earn from real estate services must be paid to a Realtors brokerage and then be paid to the Realtor. Furthermore, Realtors in BC cannot take cash or credit card payments for real estate services.
If you are asked for a cash or direct payment from a Realtor, contact that Realtors managing broker at their brokerage or the Real Estate Council of BC.
Does Vancouver New Condos have a commission returns policy?
Vancouver New Condos does not have a returns policy for commission on real estate transactions.
When a buyer is purchasing a property they are, in most cases, allowed a 7-10 day due diligence period during which time the buyer can kill the deal for any reason and thus return the property they are thinking of buying.
As we are the last to get paid and only get paid once the client has done their due diligence and is 100% satisfied with a transaction, we do not offer a returns policy.
Please note – This page is a discussion of Realtor pay in and around British Columbia, Canada.